Simple things like journaling, walking in nature, breathing exercises, stretching, yoga,tai chi,  qigong, meditation, prayer, inhaling essential oils, chanting a mantra, alternate nostril breathing, working in a garden, loving yourself, Reiki, massage and petting your animal can help to strengthen your Chi (Chi is a Chinese word meaning aliveness, life force energy or life breath).
Doctors recommend TM for a variety of reasons in this website:  http://doctorsontm.org/
Some foods contain more energy than others.   Gogi berries (Ningxia Wolfberries) were photographed using Kirlian photography.  This is the result:
Here are some creative recipes to get the most out of Goji (Ningxi wolfberries) http://www.huffingtonpost.com/2014/07/28/goji-berry-recipes_n_1923187.html
From the Young Living Blog:
The Perfect Pair—NingXia Red and NingXia Nitro
0 Posted by Young Living – April 9, 2014 – Archive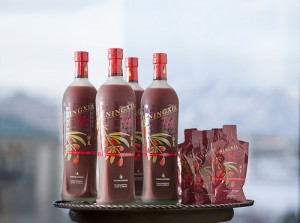 In today's fast-paced world, everyone is looking for ways to gain an edge in their productivity and overall energy levels. This desire has contributed to an explosion in the energy drink market—a market that has become a $27 billion-per-year industry. With so much money on the line, many companies take the quick and easy route by slapping energy drink labels on simple combinations that contain copious amounts of caffeine, sugar, and other dangerous ingredients. These companies ignore the major underlying factors in low energy and proper nutrition!
This approach has garnered a rise in regulatory scrutiny, an increase in research, and the uncovering of energy drink-related health risks. Research on the ill effects of many of these energy drinks is published almost monthly; however, it appears to have little effect on the public. Sales continue to soar, while ER visits drastically increase.
So what can we do? Let's look at a couple of natural solutions to the energy dilemma:
NingXia Red® combines the extraordinary wolfberry superfruit with pure essential oils (Orange, Yuzu, Lemon, and Tangerine) in a powerful whole-body nutrient infusion. When taken daily NingXia Red replenishes energy levels and supports overall nutrition.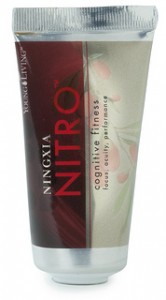 NingXia Nitro™ blends pure essential oils (Peppermint, Spearmint, Black Pepper, and Nutmeg) with naturally powerful ingredients such as d-ribose, green tea extract, and B vitamins. These ingredients, in addition to a Nitro blend of vanilla, chocolate, wolfberry seed, and yerba mate, provide a lift to one's mental clarity and focus, while also providing a surge of energy. Designed to be taken when a boost is needed and with less caffeine than a cup of coffee, Nitro is a perfect option for on-the-go use.